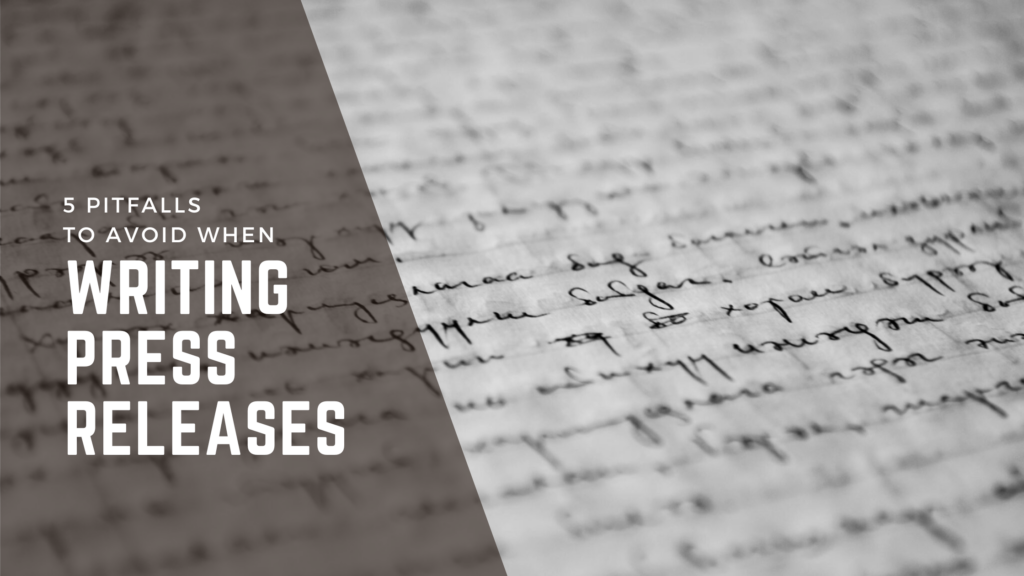 A press release is the ultimate vehicle for giving your brand a voice in the mainstream media. Press releases announce new products, new services, new partnerships, milestones achieved, changes in management, and new growth in the business with the authority of the news outlets that publish them. 
Press releases authenticate a brand's relevance in the marketplace. The content and the fact that it is published in the press validate factual information about the brand, enriching the brand's relevance and authority.
We can all agree that press releases are great for business; so what should you avoid? Read on to learn common pitfalls when writing press releases, but before we explore the pitfalls, let us review best practices when writing press releases.
Best Practices When Writing Press Releases
When writing press releases, keep in mind that the press release is delivering correct, factual information from a reputable source and should be optimized for the target audience. A few best practices to consider are:
Brevity

– Generally, press releases should be 300 to 500 words. Press releases should focus on the most pertinent details of the newsworthy content in the first paragraph. Write a compelling story and keep it concise. Pack a punch, upfront.
Write a Headline that Shines

– The headline is the first thing readers see in press releases. In the sub-second span of time the reader allocates to scanning the headline, the reader will decide whether to continue reading or pass by the article. Gripping headlines result in more views. More views result in more clicks. More clicks result in more shares.
A Picture is Worth A Thousand Words –

Use powerful images to boost engagement and readability of your press releases. According to the 2021 State of Journalism Report, 64% of journalists state that press releases with images are usually the most shareable because the usage of images makes it easier for readers to follow the story. Using custom photography is preferred over stock photography while ensuring that none of the photography violates any copyright laws.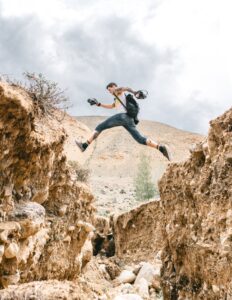 5 Pitfalls To Avoid When Writing Press Releases
Here are the 5 pitfalls to avoid when writing compelling press releases:
1. Too Wordy – Pack a punch. Less is more. Research has proven typical press releases should be 300 – 500 words. Press releases are short and succinct, so you must deliver the five W's right away: Who, What, Why, Where, and When. The more verbose a press release is, the less likely journalists will pick it up. Too many words will dilute the press release like too much water will dilute a soup.
2. Missing Your Target… Audience – Know your audience or ideal customer profile (ICP) and write to them. Maximum value of the announcement is achieved when the press release is read and understood by the target audience. Avoid writing in generalities or writing to appease everyone; know who you are writing for and be specific for the target audience. All too often are opportunities missed by publishing a press release that is too general for anyone to consume.
3. Lacking Distribution Across Social Media – Press releases should be published online and ready for readers to share, reference, and include in other online content. Allow the general public to spread the message written about in the press release. Include links to your brand's website and/or websites that are being mentioned in the press release.
4. Missing Key Deadlines – Timing is important. Timing can make or break the performance of the press release. With plenty of competition for attention, timing is key. In the public relations world, you need to produce, edit, and then distribute your press release according to the timing of relevant events that are written about in the press release. When announcing an event like a movie premier or attendance at a conference, coordinate the publishing of the press release to give readers time to plan for the events, appropriately.
5. Grammatical Errors – Nothing suspends belief more than misspellings and bad grammar. Press releases should be error-free, without exception. Great care must be exercised by foreign entities when publishing press releases in other languages. Grammar and spelling must be perfect in the language that the press release is written in. Any publisher of press releases worth their salt will provide multiple rounds of proofreading before actually publishing the press release. Run from press release publishers that do not offer such proofreading services.

In case it was not absolutely crystal clear: impeccable grammar and syntax are an absolute must; there is no room for error. Prior to publishing the press release, always check and double check the entire press release from top to bottom. This will take time so consider it an investment.
Brander For The Best Press Release Writing and Distribution
Press releases are the most common forms of communication between brands and the general public via the public media. They contain vital information about news and announcements by the brand related to its products, services, events, and more. Press releases give your business more publicity through exposure to different media platforms. One online service provider that can help you get your business authoritative, influential, and efficient publicity is Brander.
Brander specializes in writing and publishing professionally written press releases. We originate organic awareness, traffic, and leads to your website(s), gaining your brand the most valuable exposure. Check out our reputable services for your brand on our website today!