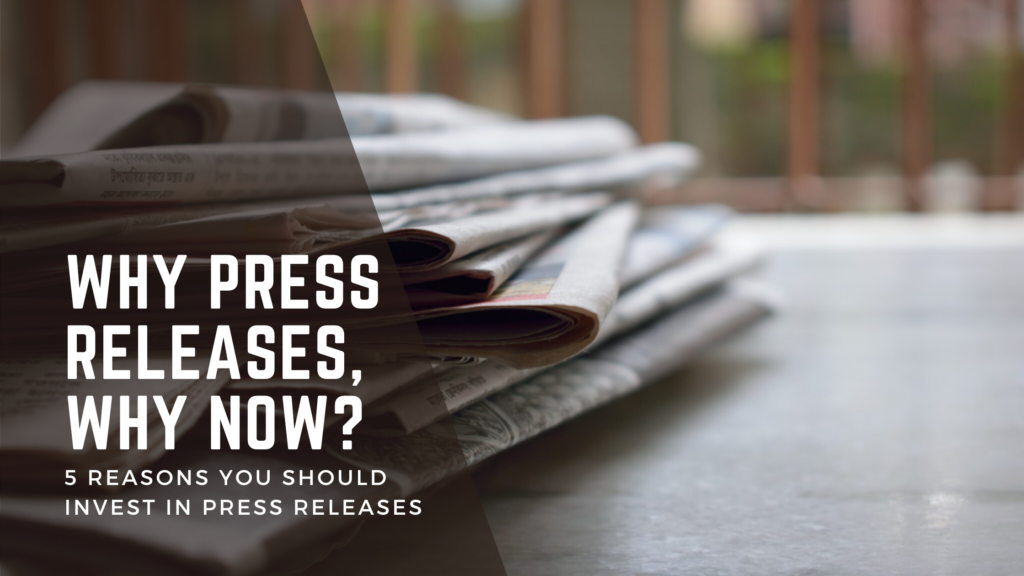 Businesses communicate with customers, potential customers, and shareholders whenever a newsworthy event occurs. The newsworthy event could be a new product launch, new service line, new partnership, new leadership, or anything related to the business and how it affects the public. The tried and true method for making such announcements is with a press release. It is the preferred business communication vehicle.
So why do you need to invest in press releases for your business? A press release gives you an opportunity to tell the public what your brand or business is doing. It follows a professional business writing style, putting valuable information on display for public consumption. With the right vernacular, copywriters, and distribution channels, the press release is an effective mass communication tool available to every business.
What Should Be In A Press Release?
A press release should answer the questions of who, what, where, when, and why. It must be succinct, providing concise factual information for distribution by news outlets and digital media. Each press release must focus on a single topic. The press release format and writing style must be adhered to in order to be picked up and distributed by the major news affiliates. Keep in mind that press releases are written and displayed to the general public. 
Writing style, tone, and eloquence can make a great impact on the distribution of the press release. Well-written press releases get better distribution, are shared more often, and are seen by more readers. More readers result in more traffic. More traffic results in more customers. Quality matters. 
Why You Should Invest In A Press Release: 5 Reasons
Investing in press releases increases brand exposure. Here are five reasons why:
Brand Awareness – A press release can increase brand awareness because press releases appear on news websites. News websites receive quite a lot of traffic every day. Your brand appearing on these news websites gives your brand credibility. Whether through digital or traditional media, the press release caters to most demographics worth reaching. This form of communication is also sent to journalists or influencers with large followers who can distribute the message when it aligns with their missions.Through brand awareness, the press release drives new interest in the brand or business. Ensure maximum coverage by distributing the press release to the largest network of news sites possible.
Brand Credibility

– In 1984, author Robert Cialdini in his book Influence coined the term Social Proof to describe the phenomenon of people replicating the behavior of others. For example, when you're driving on the freeway and you see multiple cars ahead of you in your lane indicate they are changing lanes to the right, it is our natural human instinct to follow suit. Social proof plays a role in how customers do business.

When your business is mentioned in the press, placing the links to those references on your website tells the visitor that your business is credible enough to be mentioned in the press. The credibility of the major news networks gets assigned to your business, by association. These days, companies that are in the press outcompete companies that are not in the press. It can be difficult for a new or small business to content in the press, but using press releases to communicate with the public is a powerful tool that is available to all businesses.Studies show that conversion rates improve by an average of 47% when businesses have "As Seen On" followed by major news networks on their websites. You could be generating more business from your current traffic with press releases.
New Leads

– Through improved visibility, press releases can generate more traffic to your website that convert to new leads. Getting new leads is the result of an effective message reaching an interested reader. Press release that showcases a brand's positive impact in the world attracts customers that want to support good and positive businesses. Within your press release, link to a high-converting effective landing page.
Professional Relationships – Journalists and influencers can receive press releases from the brand or business they are working with. Using the press release as a tool, businesses can develop new relationships with people within their industry. Sharing valuable and helpful content with prospects, partners, and associates nurtures relationships. As these relationships will grow, so does the brand's influence.
Build SEO Traffic

– SEO is the backbone of an organic digital marketing strategy. Good quality content with links to the business website will increase organic traffic as well as backlinks as readers share the link to your website. Press releases can contain related keywords that drive up the rankings in the search engine. As long as the keywords naturally align with the message, the press release will generate organic traffic that follows SEO best practices.
Brander For Business Publicity  
Investing in press releases is an effective tactic for your brand and business. Press releases can provide instant brand credibility, brand awareness, and evergreen backlinks from links throughout social media. Nurture existing relationships by sharing valuable updates with prospects, customers, associates, and industry professionals while getting new leads to boot. As a result of publishing an effective press release, website traffic will increase as will conversion rates. Brander provides a professional turnkey press release writing and distribution service that is affordable for every serious business.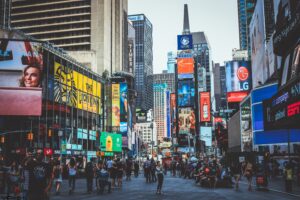 Brander delivers an effective connection between your brand and new customers. The first step in getting in the press is to proceed with a single press release. Check out Brander's press release pricing to find the best fit for your business.