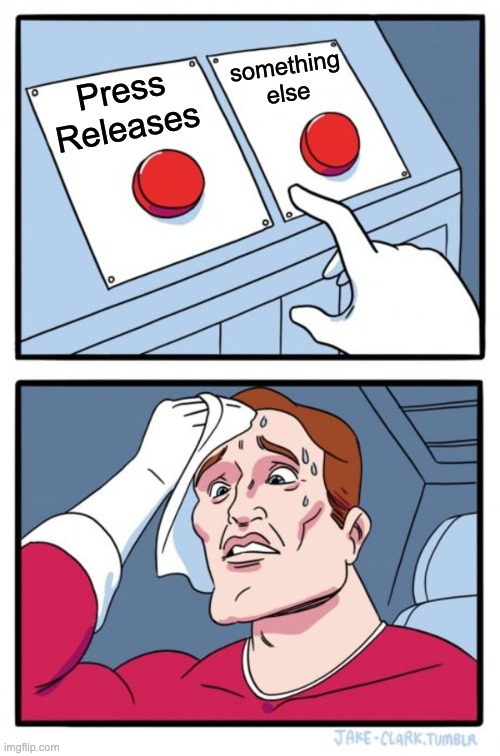 Press releases are an old approach to advertising that has been given a fresh, new look in the digital age. With press releases, anyone can have their brand featured in a way that highlights their benefits and gets people talking. In this article, we are going to discuss press release services and how they can benefit brands and professionals in a variety of industries. Read on to learn more about whether a press release is right for your business.
Press Release Services: What Are They and What Do They Offer?
For decades, press releases have offered a unique point of connection between businesses and the public. A press release is a piece of writing that is designed to share information about a brand through different publications. Previously, they were exclusively shared through major news networks. Now, they are shared on a variety of media.
The main benefit of a press release is that it allows brands to put information out to the general public. When used effectively, it can help brands share their voices and updates with a very large number of people. This is great for creating awareness, generating new leads, driving conversions, and building instant credibility. People see press releases on major platforms and trust that the brand is worthy of recognition.
What Do Press Release Services Include?
Press release services themselves can vary. Depending on how a press release company operates, it may offer its customers different perks to meet their needs. Some are focused on distribution of already-written press releases while others are include turnkey services that include copywriting, proofreading, SEO, and distribution. Let's take a closer look at some of the more common press release services a brand can invest in.
Press Release Writing
A well-written press release can generate excitement, awareness, and boost conversions. A lot of press release services focus on providing crafted press releases that are designed to convey information in a way that sends a very specific message.
While some companies handle their own press release writing, others use press release services to ensure that the perfect piece is being distributed. Professional press release writing is a very good look for a company and can offer a perfectly curated brand image. In the digital age, online reputation is everything.
Press Release Distribution
In recent years, press release distribution services have gained in popularity. These services take press releases and distribute them through known channels. Since 42% of Public Relations experts say that ensuring a message reaches the right audience is a major challenge, having adequate distribution is crucial.
For free press release services, this might mean getting the press release posted on a few websites, but beware because some free press release services can cause more harm than good. For paid services, it can mean getting your press release on well-known major news networks like ABC, CBS, NBC, Fox, and similar household names. Understanding the difference between free and paid press release distribution can help you to better understand which one is right for you.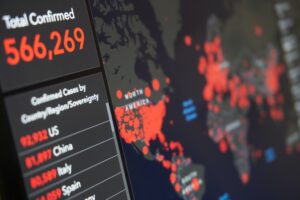 Crisis Management
Press releases are a part of public relations (PR), and if there is anything that PR is known for, it is crisis management. When something goes wrong for your brand, the press can be your worst enemy. One study even found that people could verify a true rumor in only a couple of hours, but that it took over 14 hours on average to debunk false rumors.
"It's Easier to Fool People Than It Is to Convince Them That They Have Been Fooled." – Mark Twain
These rumors can have a huge impact, and debunking them takes expert help. Press release services can play a key role in turning it all around. Repairing public image, explaining the truth about bad publicity, and offering statements are some of the more common benefits that press releases can offer when it comes to crisis management.
Who Can Benefit from Press Release Services?
Years ago, press releases were considered a tool for top-performing companies. While this is still true, the list of those who benefit from press releases has grown substantially. In today's world, press releases are not just for top brands. They are for brands of all shapes and sizes. Let's explore some of the people and companies who have a lot to gain from these releases.
Businesses
A press release is a powerful business tool and has been for ages. Businesses can share all kinds of information through press releases to draw attention from interested parties. These statements range from standard announcements to groundbreaking news updates.
Small and Mid-Size Businesses
Small and mid-size businesses have a lot to gain from the use of press releases. When press releases are distributed correctly, a small company can easily gain worldwide attention, especially if they have something impressive to share. These writings can help to put smaller companies on the map, giving them a chance to impress a global audience with each new release. They are also a powerful tool for a growing website.
Larger Businesses
Large businesses have used press releases to communicate with the public since print news was invented. From sharing updates to announcing staffing changes, all major companies have a comfortable relationship with the press and use it to keep the public informed on any major business news.
Creatives
Press releases are often connected to businesses, but today's modern business owners look a little different. In the era of solopreneurs, more people are turning their expertise and creativity into fully-functional brands—brands that have a lot to gain from press coverage.
Influencers
The influencer marketing industry is worth $16.4 billion, but influencers still need to manage marketing themselves. Influencers are known for their place in the spotlight on the internet, but they can gain a lot of credibility with press releases.
Offering regular coverage of brand deals and major collaborations can help influencers to distinguish themselves from others in their industry. Press releases can even be used to help with verification on prominent social media platforms, like Instagram.
Streamers
Just like influencers, steamers can record their accomplishments with the public through press releases. From major game accomplishments to dedicated brand partnerships or affiliates, streamers can add a new level of credibility to their online presence using these powerful tools. With the right approach, press releases help streamers to establish themselves as industry experts and professionals. This paves the way for more significant deals with potential sponsors.
Musicians
Musicians of the past were dependent upon record companies to publish their music and manage their image with the public. Today's music artists, on the other hand, are handling it all themselves. With so many amazing tools and opportunities for distribution, musicians can produce their own music. Pairing music releases with press releases that reach millions of potential fans is a great way to secure higher downloads and establish industry credibility. Press releases can also expose the musician to a new audience, expanding their fanbase.
Actors/Actresses
The introduction of social media platforms and video platforms, like YouTube, makes it easy for actors to create living portfolios on the internet. Fortunately, they can also use press releases to highlight just how much they have accomplished. Up and coming actors/actresses can make sure that their every accomplishment is recorded using press releases. Such announcements bolster the public conversation and improve visibility, which helps with name recognition and ultimately, fame.
Thought Leaders
People want to know what industry leaders have to say, and the emergence of thought leaders is supporting that interest. Thought leaders can add a whole new layer of professionalism by publicly sharing their accomplishments and partnerships through major news channels. Trusted platforms can help to turn industry understanding and a substantial online presence into a full brand. Instead of telling potential employers or clients what they offer, thought leaders can allow the news to do it for them.
Industry Experts
Every industry has its experts, and many fields are growing increasingly more competitive. Industry experts can gain an edge over the competition by sharing their discoveries and advancements with the public.
Industry experts have a lot to highlight. From weighing in on trending news to sharing new industry developments, industry experts can carve out their place among their industry's top performers in a way that really stands out.
Highlighting major announcements and acquisitions by major brands can create a lasting portfolio that is much better than the average resume. With such public visibility, it is easy for industry experts to stand out and make a case for the value of their knowledge.
Research Teams
Researchers are the backbone of every industry, but all too many research teams struggle to acquire funding for their projects. For this reason, press releases can be a valuable tool for finding sponsors and additional public support for each new project.
With press releases, research teams in all industries can share exactly what they are working on and the benefits that it will offer. For the first time, teams don't have to wait for a journalist to take an interest. They can take matters into their own hands and use press releases to share what they are working on with millions of interested readers.
Public interest and funding play a significant role in the survival of research projects. With press releases, researchers can share their information directly with a high volume of readers and keep them informed with each new development. Since more than 90% of journalists look at press releases to find exciting stories, research teams can end up with more support and attention than ever.
The Takeaway
The credibility offered by having your brand featured in the news is something that most professionals and companies can benefit from. With a compelling press release, any company can go viral and get massive public support for its work.
For press release services to benefit a brand or team, they need to be effective at what they do. Brander offers businesses and brands a money-back guarantee to reach over 100 news networks and affiliates, including major news networks like ABC, CBS, NBC, and Fox while offering substantial reach with a global audience. To explore our services or learn how we can help you to enhance your brand, explore our packages today.