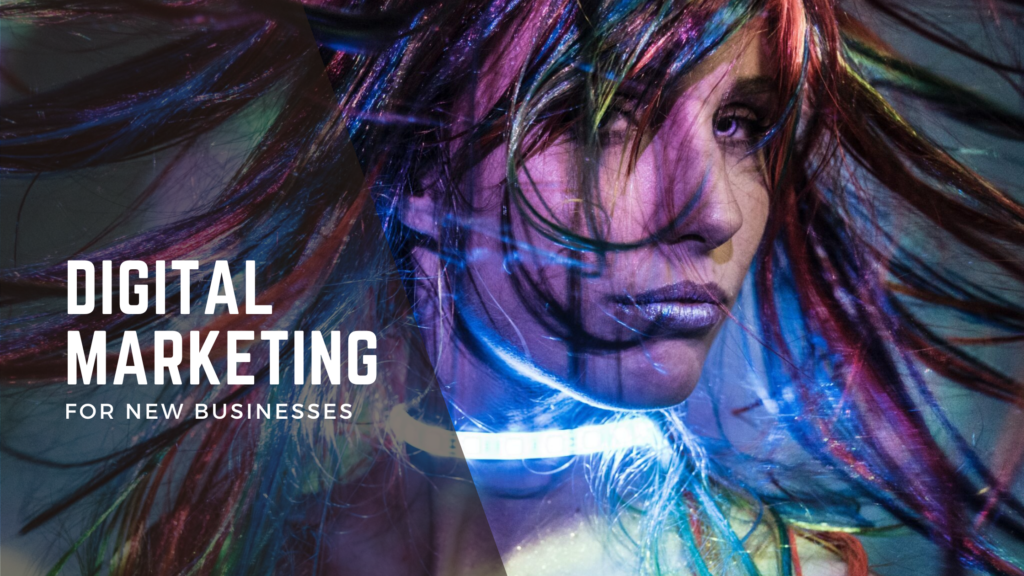 At this point in history, there are more potential customers than there have ever been – and this is great news for new business owners. There has never been a greater time in history to start a new business in an industry that you love, and there are plenty of opportunities when it comes to selling products and services.
Whether you are using white-label services to start manufacturing and distributing products, or you are carefully making each product by hand in your home office, you need customers to drive your business. In today's world, there is only one real strategy when it comes to finding and winning over your target audience – digital marketing. We are going to explore how new businesses can maximize their reach and increase their revenue using the power of digital marketing.
What is Digital Marketing?
Before we can discuss digital marketing and its many benefits, we must be clear on what it is. The base of this premise is marketing – the act of using various mediums to catch audience attention and convince them to pay for your products and/or services. Marketing has been around for as long as people have been selling products and services, but in recent decades, it has taken on a new look.
The powerful introduction of technology to our world has changed the face of marketing forever. While companies started by having to market themselves locally or investing significant money for expansive campaigns, now, the real world is only one place to engage customers. With so many people spending their free time online, it makes more sense to engage them directly through their phones, tablets, and computers. This is where digital marketing comes in.
Digital marketing is the act of creating dedicated marketing campaigns that are focused on technology-based methods of distribution, and this growing industry is estimated to reach $786.2 billion by 2026.
Common Digital Marketing Examples Include:
Sharing high-quality content through a website
Digital Ads (social media networks, search engines, and apps)
Brand-owned social media profiles
Email Marketing
The Value Offered By Digital Marketing for Small Businesses
The clear benefits of digital marketing for small business owners are apparent on day one. It is very likely that, in starting your business, you used online resources to get started. This is the perfect example of why digital marketing is so effective – and why 63% of businesses increased their digital marketing budget in 2022.
With the introduction of search engines and social media, the majority of us turn to the internet when we want to learn something or find something. With digital marketing practices, you can make sure that your business is one of the visible options available when someone looks for a service or product that you offer.
Let's explore the other benefits associated with effective digital marketing efforts.
Contend with More Established Competition
As your presence grows, customers will start to see your company in a different light. A brand that has no established platform can seem less professional – or even like it might be hiding something. Most people have lost money on the occasional bad purchase when gambling on an unknown brand, which makes a lot of customers less likely to trust brands with no real presence.
Digital marketing is something that increases in value with time, and the benefits increase along with it. With each new step, your brand will share more content and more campaigns, creating a clear and public perception of your company. With an established trail of your brand, you can become a known brand and compete with others in your industry.
Earn Your Space in Your Industry
Every new business must accept being the "new" company in an industry when they enter the market for the first time. Unless you have significant stakeholders who can help to place your brand in the spotlight one day one, you will need to determine how to earn your place in your industry. Digital marketing can help with this. You can make get your brand featured in the public eye.
A primary focus of digital marketing is branding. Though your "brand" will have many different components, it comes with one primary focus – defining your position in the marketplace and in your industry. The difference between "just another company" and a company that everyone knows by name is branding in combination with marketing efforts. Using digital marketing, you can carve out your unique niche and start finding customers who want exactly what you have to offer. This will create what you are known for in your industry.
Lead Generation
When asked, 61% of individuals managing marketing efforts stated that lead generation was their biggest challenge. Since marketing is all about visibility, it should come as no surprise that lead generation is one primary benefit of digital marketing strategies. Every time you post online, share a new guide, or launch a new ad campaign, you are likely to increase your visibility with your audience. The people who see your content and enjoy it are potential leads, and leads can be turned into conversions with the right digital marketing strategy.
Examples of Digital Marketing for Small Businesses
New business owners are often told that they need to engage in digital marketing practices, but what does that actually look like in reality? How can you get your brand featured?
The reach of digital marketing has been steadily growing throughout the years, and with this growth, many new strategies have come to light. These are the most popular digital marketing strategies utilized by businesses across all industries.
Online Ads
Ads were one of the first paid marketing options, and they are still alive and well today. However, the way that we present them has changed significantly. In the digital world, the majority of ads can be found online in different mediums. These ads are designed to draw in an audience and can be shared in prominent places like Google, social media apps, mobile apps, and high-traffic websites.
Social Media Accounts
Everyone and their dog has a social media account, and your business should, too. The average person spends 2.5 hours a day consuming social media. Using social media to engage potential customers is a great way to blend organically with your community. With each new post and discussion, you can establish your presence in front of customers who are interested in your product and/or service.
Web Content and Search Engine Optimization
Having an established website is something that businesses should have ready before launch, and it should continue to grow with time. Using search engine optimization (SEO), which focuses on using techniques to increase the rank of a website, and producing great content, can help you to find your target audience every time they search for something that you offer. Valuable content, as exemplified by this article, helps educate the reader and build credibility with the brand.
Seek to educate your audience and some will reciprocate with their trust and their business.
Press Releases
Press releases are a classic marketing tactic that has taken on a new digital look in the age of digital news. You can use press releases to instantly share your brand and any notable updates with millions of potential customers. These digital marketing tools leverage the established credibility of prominent online news networks to spread your message and entice customers through associated credibility. If your brand is in the news, people are more likely to take it seriously. Partnering with one of the best press release distribution services can help you to get your brand featured with ease.
Press releases can appear on several types of news websites. Being featured on the most popular major news networks will be most valuable to your brand because your brand will build credibility by being associated with such household name brands as ABC, NBC, CBS, Fox, Associated Press, etc.
How to Start Digital Marketing for Your Small Business
Starting your digital marketing efforts is easier than you might think with the right support and tools. You do not need to become a digital marketer overnight to help your company's brand to grow online. Consider these easy steps to get started.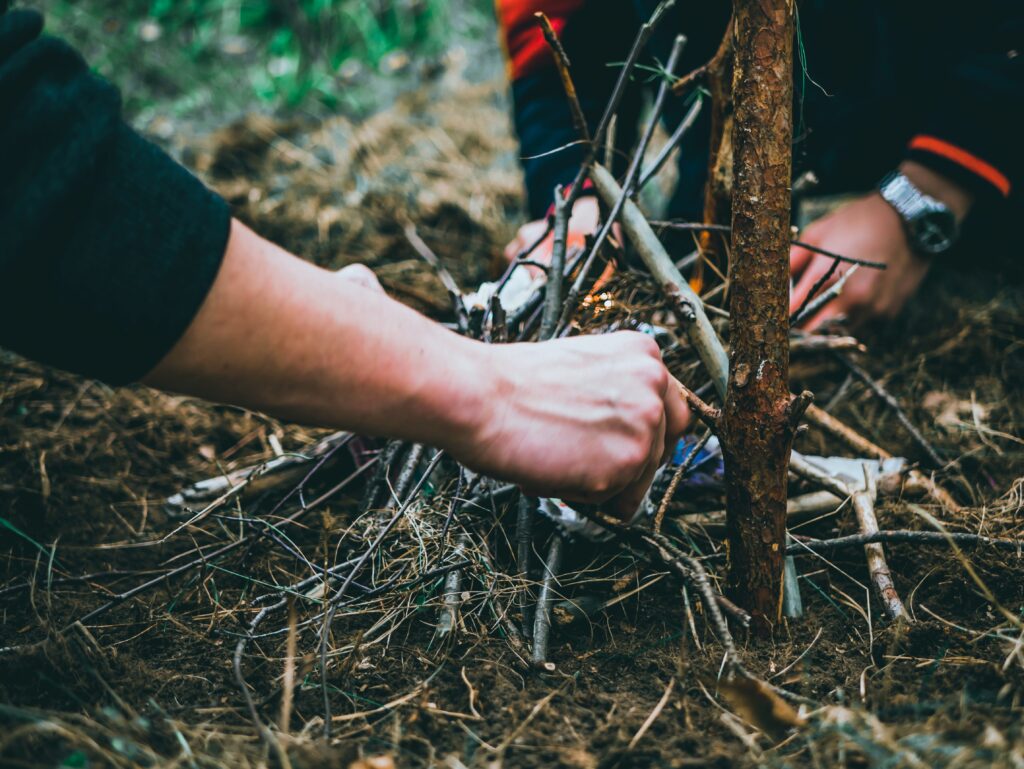 Appear in the News
Getting in the news is a surefire way to capture attention and demonstrate that you mean business. A brand feature in a global news network can be worth more than any basic ad campaign. Although some companies have luck crafting viral marketing campaigns, in an age where billions of posts and stories are shared daily, it isn't always a guarantee. Opting to partner with press release services can get you started. These services can help you to craft a professional press release and share it across prominent news networks with millions of customers for a flat fee.
Start Producing Content
Content is the foundation for all digital marketing efforts. From social media posts to blog posts, content is how you grow your presence online. As you produce more content, your brand will begin to grow and expand its reach online. This makes it more likely that people will find you.
This is because Google, Bing, and other search engines index content available on the Internet. As potential customers search for information, your helpful content will appear in their search results, leading to website traffic.
Explore Ad Options
Although ads only provide short-term benefits in a lot of cases, they can still be a powerful tool for getting customers in the door. For a fee, you can share high-quality ads across a variety of prominent platforms. This will boost your brand recognition to a concentrated audience, allowing you to make more sales.
Grow Your Brand Recognition With Digital Marketing
At Brander, we believe that every new business deserves to reach its potential – and its potential audience. We provide dedicated press release distribution services that help you to get in the public eye and share what you are most proud of. Through a series of high-quality press releases shared across more than 100 prominent news networks and affiliates, we help you connect with your audience immediately. Contact us today to get started!