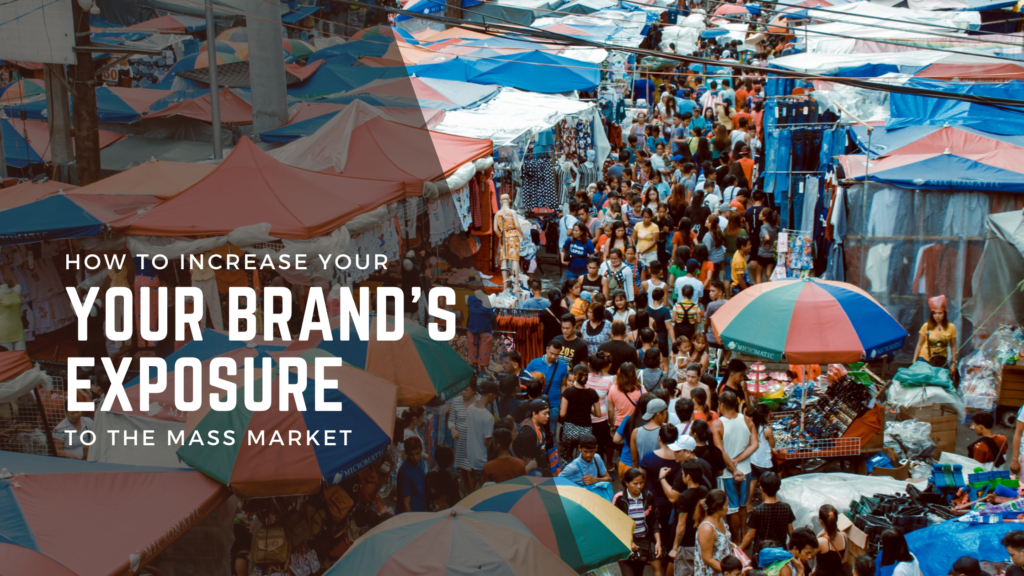 Small and midsize businesses used to be limited to local reach and could only hope that global reach would come later. Thanks to enhanced shipping procedures and powerful technology, businesses of any size can reach a global audience in today's world.
Whether you have been selling products online for years or you are just about to turn your dream business into a reality, getting exposure in the mass market can have a huge impact on your business and its future. Fortunately, there are a few easy ways to start increasing your brand's exposure immediately.
Find Your Audience
Before you can take a product to the mass market, you need to know your audience, at least a part of it. While it is completely natural for brands to uncover new audiences with time, you should have at least one key group that you want to target. Knowing who your audience is will allow you to speak to them directly and effectively. Most businesses target an average of three audiences.
Build Your Website
At this stage of the technology revolution, having a website is no longer an afterthought. Businesses are expected to have websites, and if they don't, it can make customers uncertain about the brand. Whether you hire a website developer or use any of the popular free website builders, you can create a professional website, so your customers have a reference for your brand.
Get Your Social Media Started
Reaching the mass market means knowing the power of being in the right places, and social media is quickly becoming the modern hangout spot for consumers. Social media profiles are free, even for businesses, and can allow you to start creating content that resonates with your audience. The majority of people log hours on social media every day, which means it is a great place to market your brand and build some free brand awareness.
Feature Your Brand in the News
News features are a great way to reach the mass market very quickly, and all at once. When your brand is featured in the news, you can gain access to millions of readers who are interested in your industry and solutions like the one that you offer. Almost 90% of people get their news from digital platforms, so a brand feature on a popular platform can come with quite a few new customers.
Press releases are the most effective way to get your brand in the news, and they can position you as a leader in your industry. These features will share business details about your brand, as well as updates, all while providing relevant information for your industry. Ultimately, it is a very effective way to connect with your audience and win them over. For easy access to the news, you need the best press release distribution services available online.
Increase Your Exposure and Find Your Audience Using Brander
Your business has a lot to offer, but you need exposure to support your growth. At Brander, we specialize in helping companies get their brands featured in the news. Using powerfully-written press releases and our connections with major news networks and their affiliates, we help you to turn your brand into a globally-recognized name one press release at a time. Explore our packages to learn more.