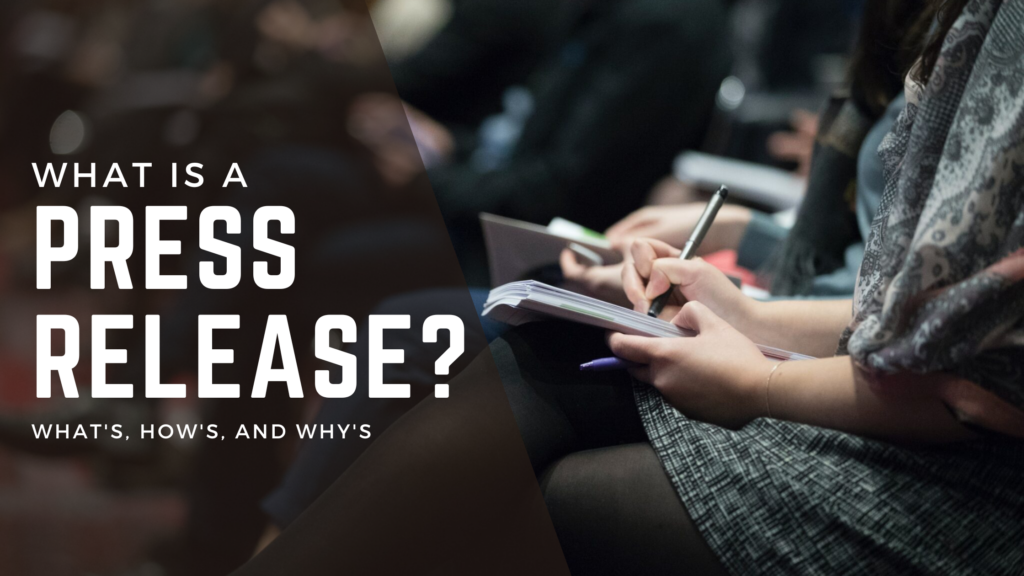 A press release is an effective method for engaging the press to share news about a business or event. Journalists receive hundreds of pitches and press releases each week. Busy journalists may notice a well-written press release about their field or beat.
What is a press release? A press release is a concise, captivating article that a public relations specialist writes and distributes to members of the public media. A press release's objective is to make the public aware of a brand's or business' announcement. The press release should provide all the necessary facts (who, what, where, when, how, and, most critically, why). Press releases are considered a primary source that can be quoted and reused by members of the media.
The Benefits Of A Press Release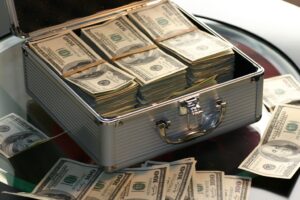 A press release should be written in the third person, use quotes, use references, include a dateline if a news embargo is required, and include newsworthy content.
Benefits Of A Press Release 
The benefits of a press release include the following:
Tell your brand's story. A press release tells the story of your brand. People who write press releases are deemed "brand storytellers" because they craft your brand's narrative, which will be amplified through its publishing online and across media channels, such as newspapers, television station websites, radio station websites, and blogs.
Powerful brand awareness. A press release introduces your brand to a wide audience. With the help of professionals, you can have your press release published in public media outlets and mainstream media.
Establish credibility. The 2021 Edelman Trust Barometer Special Report demonstrates that the media and consumers regard press releases as a reliable source of facts and information. Most customers believe that trust in a brand is crucial in purchasing decisions. Since press releases are considered primary sources, credibility with readers is very high.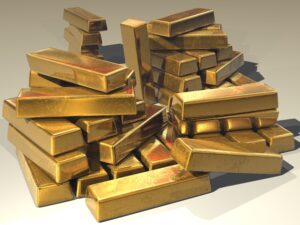 What Makes A Press Release Important?
Press releases are important because:
Delivers Information – Information delivered by a press release should be engaging, educational, and factual. The press release must contain factual information like dates, findings, business information, product information, company announcements, financial information, and more. Readers of press releases can reference the content as a primary source for other content (articles, blogs, reports, etc.).
Scannable – Press releases must be scannable because readers scan them quickly for critical facts and dates. Many successful press releases use bold text, quotes, underlines, sidebars, bullet points, and other formatting elements that make them easy to skim.
Brand Exposure – Most press releases these days are published purely online. Make sure it can be easily searched using Google and corporate search engines by using relevant highly searched keywords. Maximizing the effectiveness of the content by using keywords will result in more search result hits for the press release resulting in more exposure. Write about something truly newsworthy to win new fans. New fans share good content. Links within the Press Release will be read and shared throughout social media.
Eye-catching Headlines – Strong language paints a picture and adds an emotional connection with readers. Most professionals craft the story first and then develop the headline. Avoid trickery or false clickbait titles and focus on packing as much useful information in the headline as possible.
Quote Tweets – Twitter has proven to be a source of fast breaking newsworthy content. A press release can be made more interesting when tweets are embedded. The shared tweet can lend context and help paint a colorful picture for the reader while tying the reader's experience into a third party platform.
Imagery – A picture is worth a thousand words. High-resolution unique images suspend disbelief and lend credibility to the story. Studies show that a press release featuring an image is seven times more likely to be read than one without an image. The legal right to use the image is essential to avoid copyright infringement. Aim only to use pertinent and captivating imagery. If stock photography is used, ensure that it is properly licensed.
Why Should I Invest a Press Release?
It would be far too detrimental to a brand to underestimate the power of the press release. Given the advance of social and digital channels to reach audiences and the availability of increasingly sophisticated PR analytics to aid PR professionals in shaping their campaigns, press releases are more relevant today than ever before.
Successful companies that invest in press releases do so for the following benefits:
Simplicity – Since a press release is a single piece of content, it is simple to focus on writing a powerful press release that is up to industry standards. Modern turnkey services can help write and distribute press releases without the internal cost and overhead of having a staff member do it.
Affordable – Getting in the press can be expensive when using a public relations agency. Many public relations agencies charge several thousand or tens of thousands of dollars per month to put companies in the press. On the other hand, there are disruptive professional online services such as Brander that have made getting into the press efficient and affordable.
Storytelling – Brands use press releases to ensure their presence in the public discourse. In addition to sharing important company news, press releases can diffuse crises or counteract negative external coverage. Internal conflicts that have become public can be diffused and negated by putting out factual statements to the press.
How Do I Write A Press Release?
Writing A Press Release 
The steps to writing a press release are as follows:
Start With the Content. Give readers a reason to care about your press release, brand, and/or event. When writing the press release, use the reverse pyramid formula, starting with the most crucial details and working down to the least crucial. Satiate the reader with detailed information early.
Keep It Concise. Writing with brevity will satisfy the short attention span of today's online readers. Practice being succinct by writing Tweets with a character limit. Readers do not need plenty of words; they need a good story. The goal is quality, not quantity.
Professional Writing – Any press release should include the five W's: Who, What, Where, When, and Why. Avoid using heavy industry jargon, where possible. This increases credibility and effectively conveys information, so the reader can consume, use, and share the content.
Use a Bit of Sparkle – A press release can have some zing by including an intriguing quote, a remarkable statistic, or a gripping paragraph. While press releases must be written in a professional tone, it helps to add spicy or stunning quotes, facts, or statistics.
Maximize SEO – Search engines can find, match, index, and rank your press release if it is well-written. It will also rank if the press release follows SEO best practices. A high-ranking press release on Google and other search engines provides more visibility for your target audience. Search engines look for well-written content with links and keywords incorporated naturally. Tell a story worth sharing, and you will find links to your site everywhere.
Craft a Strong Headline. Your press release title should include the major brand narrative you wish to present. The headlines significantly impact the efficacy of your press release, even though it only makes up a small portion of the overall content. The headline or title of your press release sets the tone for the entire piece. It also tells the reader whether the content is worth reading.
Inject a CTA. Press releases and blogs usually end with a Call To Action to guide the reader into what they should be doing next. Not only does it help redirect traffic to the brand's website, it also helps drive more conversions. Since press releases can not contain sales copy, the call to action can be the links within the press release.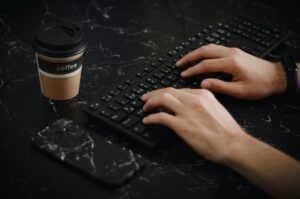 The Press Release Template
The typical press release starts with a headline, dateline, article, and contact information (usually the author's name, phone number, and email address).
Journalists and most readers will start by scanning the headline. The reader will continue to read the main body if the press release headline is engaging, distinct, and newsworthy.
A one-line summary of the press release appears below the headline. This summary should quickly pique the reader's interest and encourage them to read, much like the headline.
Your press release should include the following:
Your contact information
A dateline or For Immediate Release at the top
Italicized title and subheading to summarize the news
Your new location, if announcing a new location
Two to three paragraphs of the story
Facts and figures, feel free to use bullet lists
Company description at the bottom
Press Releases Vs. Other Forms Of Communication
Press Releases vs. Media Pitch
The press release and media pitch are two entirely different and independent pieces of content. In contrast to the press release, consider a pitch as a teaser to grab a reporter's attention. Pitches are effective for product updates or introducing a staff member as a media expert to be quoted. Send it via email, keep it brief, and use bullet points.
In contrast, the press release is more concise, easier to read, and designed for a general audience reading mainstream media or public media. The content of a press release is more time-sensitive than a media pitch.
Press Releases vs. News Article
Press releases follow almost the same format as a standard news article. They also require certain details, such as your business' press contact. The news article tackles practically any news item under the sun, while press releases focus on news about a business, a business announcement, or a business event.
The Best Press Releases With Brander
Investing in press releases for your brand is a highly beneficial marketing tactic. It helps you control the narrative, build credibility with your audience and other stakeholders, and is cost-effective. Creating and distributing press releases has never been easier thanks to the availability of disruptive technologies like Brander.
Brander aims to disrupt the stranglehold that intermediaries have established between business and media. Brander's mission is to help the average business announce a good product, service, partnership, or event to the marketplace. Our copywriters are also knowledgeable in SEO best practices and produce press releases packed with relevant content, keywords, and links to your brand or company's website.
Learn more about us now!