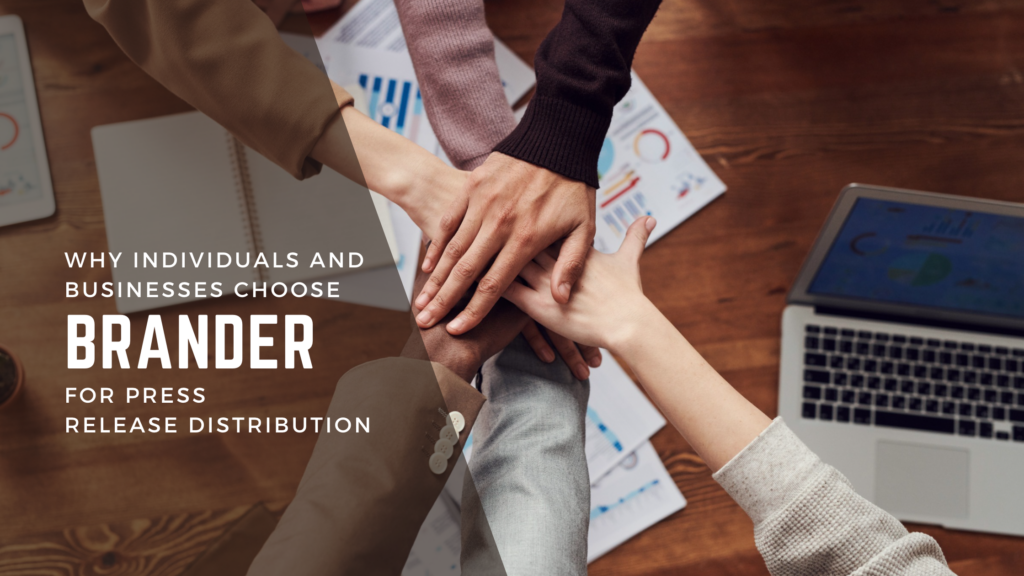 Press release distribution services help businesses of all shapes and sizes share important information with the masses through prominent news platforms. Quality distribution is the difference between a press release that fades into obscurity and a press release that results in traffic.
With effective distribution, small and midsize companies can earn their place in the spotlight among top brands. In this article, we are going to discuss how Brander supports business growth and helps brands to share the right information.
What is Brander?
Brander is a branding tool and PR platform that focuses on press release writing and distribution. When you partner with Brander, you gain access to our team of in-house copywriters and a 4,000+ network of major news and major news affiliate websites. Brander's services allow you to create the perfect press release and share it with the masses with ease.
What Does a Press Release Distribution Service Do?
Brander is a press release distribution service; but what does that really mean in practice?
When companies release a press release, they need the appropriate channels to distribute it on. Some small brands simply post press releases on their websites and social media accounts, but this distribution method is missing one key feature: the press.
Press release services offer a pipeline for companies to share their press releases with actual news networks that have an extensive following. One service can release your press release to a collection of publications, allowing you to maximize your reach.
Benefits of Using Brander
Brander is a press release distribution service that is built around offering the best possible experience for small and midsize businesses. Employing high-quality press release copywriters and dedicated distribution through a variety of popular digital platforms, Brander makes it easy for companies to get their releases in front of potential clients, customers, and shareholders/investors. Let's take a look at some of the key benefits they offer.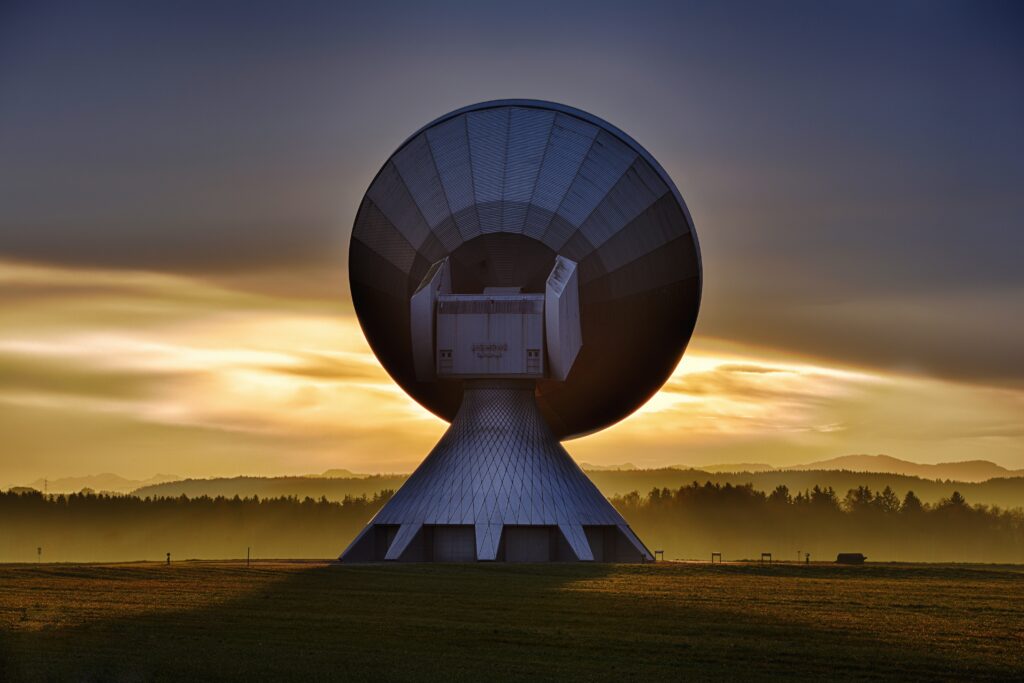 Access to Over 4,000+ Major News Websites and Affiliates
Brander touts an impressive reach by offering our customers access to over 4,000 major news networks and affiliates with guaranteed publishing to over 100 news websites. Ultimately, this means that you can share your message across a variety of audiences to reach as many people as possible. Brander offers distribution on news affiliates of ABC, CBS, NBC, Fox News, Associated Press, and more.
Consistent Results
Consistency is key, and we pride ourselves on our reliability. When we say that we will get your press release out there, we support our claims with a money-back guarantee. Whether you share press releases with us every week or every month, you can count on measurable results. In the event that any press release is not published on over 100 news websites, we will offer all of the money back.
Content with an Impact
At Brander, we don't just distribute press releases, we write them too. We know all too well that many small and midsize businesses do not have in-house Public Relations teams and writers. Even when they do, 27% of marketers still say that creating engaging content is an ongoing challenge.
To help you get the most out of your press releases, we also offer press release writing services. These services can be used to provide professional press releases that offer a huge impact to your brand's credibility.
Simple Processes
Navigating the press isn't easy, but we pride ourselves on simplifying the process for our customers. With our help, you can enjoy the convenience of compelling press releases without the homework, mistakes, or effort. All you need to do is place an order, provide key information, read and approve your press release, and we will take care of the rest.
Fair Pricing
The average press release can cost thousands of dollars or more for a single release when considering staff wages, fees, internal management review, etc. Our team believes that the power of the press belongs to everyone, which is why we offer affordable rates that smaller businesses can fit in their budgets. We make sure you stay within your budget and get all of the benefits we offer.
Ongoing Support
Building a great brand is all about offering great customer service, and at Brander, we always try to go the extra mile. If you have any concerns, we absolutely want to hear from you. With our Affiliate Program, you can share the service with friends and colleagues and earn commission on each sale. This is a great way to reduce or even eliminate your PR costs, altogether.
SEO Benefits
Search engine optimization is being used by marketing teams all around the world to give their brands more visibility. Given its capacity to drive 1,000% more traffic than alternative marketing strategies, more people are looking to use it. Fortunately, a press release that is distributed across quality sources can contribute to search engine optimization efforts. We help build backlink power by offering incredible articles that lead potential customers right back to your website. A strong and growing online presence sends a big message to Google and other major search engines: this brand is educating and informing our users.

"As Seen On…" Badge
The "As Seen On…" badge has been a coveted marketing feature for ages. It is something that most of us know and recognize, and, in today's world, it can cause a positive impact on credibility and conversion rates. When people know that your business is being covered by major news networks, it increases trust and influences respect for your brand. Give your customers confidence when they choose you by showing them you are published by household brand names. Your first press release will come with a badge that can be displayed on your website, products, and marketing material.
Get Started with Brander
Brander was built to offer press release solutions for small and midsize businesses that are looking to effectively compete in the marketplace. With adequate press coverage and distribution across the right channels, you can help potential customers see your brand presented in a positive light, while boosting their trust in the brand.
To get started on your own press release strategy or to start sharing your press releases with a wider audience, get started with a press release by Brander today. We have packages for every need and can help you to get featured in front of millions of readers.