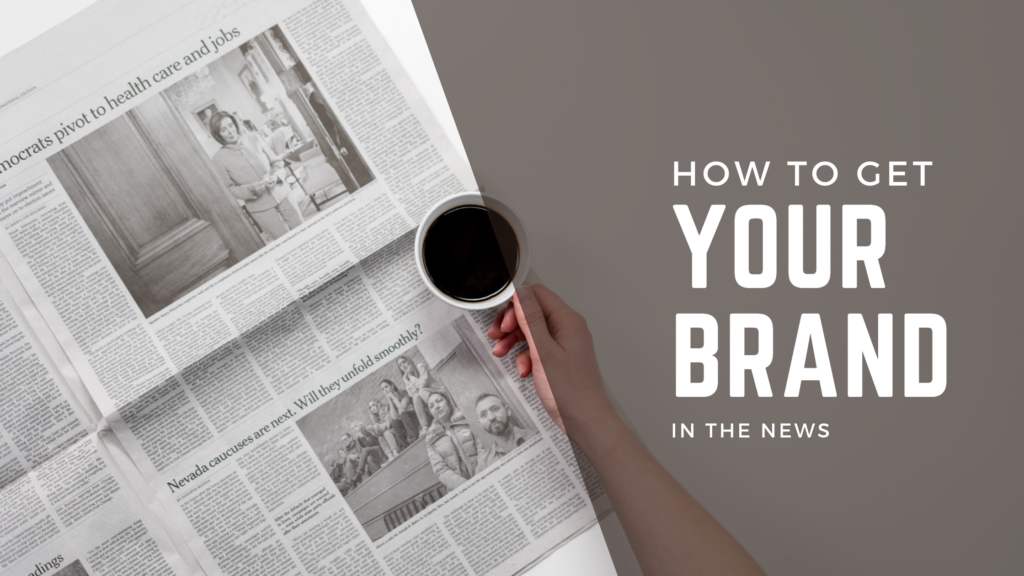 Growing brands all have one major thing on their minds: visibility. When you are a new company entering into a major niche, it can feel almost impossible to get your brand visible in front of your target audience.
Marketing strategies take time, and the results are never guaranteed. However, there is one marketing and public relations strategy that you can use to place your brand in the spotlight: press releases. How can you get your brand on the news? Let's take a look.
Why Should You Get Your Brand Featured?
Having your brand featured in the news is a great opportunity to enhance visibility and increase general awareness. In Australia alone, ABC News reports over 15 million users a week. The best part is that having your brand featured won't just get you in front of lots of people, it will allow you to get in front of them with your message.
A brand feature or showcase can have many unique benefits for businesses, like generating brand featured reviews. More people will know about your brand, and interest in it will generally increase, but it can also bring more substance to your business, too.
When people see the "as seen on…" badge on your page followed by recognizable household news brands, it positions your brand as an established, credible brand that may not have household notariety, yet. Being seen in public with the household brands ascribes credibility and trust to your brand. If you have been wondering how to get "as seen on…" on your marketing material, press release services are the answer.

Landing Your Brand on Network News
Everyone wants a news feature, but not everyone knows how to get them. Most small and midsize business owners actually believe that landing in the news is unlikely and difficult to achieve. This is both right and wrong. Some methods are fairly difficult to navigate, but others make it really easy to get your brand featured on network news platforms.
Going Viral
For years now, the idea of viral marketing has been a hot topic of debate. Online, everyone has their own strategies and plans to make a post go viral, but nothing is guaranteed. Even data analysts can't explain why some marketing efforts go viral while others do not. We just know that some content fades away and some turns into over six million views.
The citizens of the internet like what they like, and a lot of different factors play into this. However, if you manage to make a viral marketing campaign, you can often find your brand being featured on news sites by earning the place there. This is called earned media. When a news organizations decides to write a story, they will do it of their own accord and write their own content, outside of the brand's control, and post the content on their website(s). This method of gaining a position in the mainstream media requires more time, effort, and a bit of luck.
Generating Publicity
The classic publicity stunt works from the idea that any publicity is good publicity, though most publicity stunts are more refined, even surgical, in today's world. A publicity stunt is designed to draw in as much attention as possible for a short period of time. Of course, when they are well-planned and well-executed, they can be very effective and attract a massive amount of attention that keeps people talking well after the stunt is over.
Press Releases
A press release might not sound as exciting as the other two options, but they can offer you one guarantee that the others can't: press coverage. As long as you work with a press release distribution service, you will find that your message is shared directly with major news networks and affiliates. These releases can guarantee traffic and generate interest with limited time and budget.
Get Your Name in the News with Press Release Distribution
If you want your brand to be featured and visible on public news platforms, only consider a solution that guarantees results. When you partner with Brander for press releases, you can trust that your announcement will be published to our 4,000+ network news affiliates. We guarantee publishing on over 100 news affiliate websites. The visibility our press release services offer will share your message the right way with the general public.