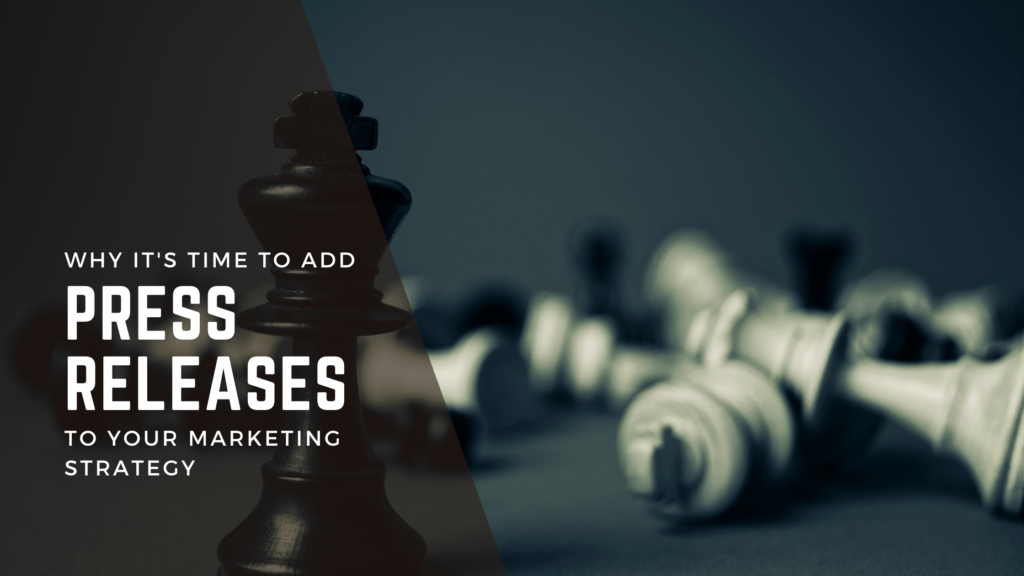 Marketing is the average business's solution for reaching the customers that help them to grow. Business owners realized generations ago that creating great products isn't enough to make a great company. While Word of Mouth advertising can be effective, it isn't a reliable way to achieve consistent business growth.
Dedicated marketing strategies are being used by businesses in every major industry, both for small and large businesses alike. In marketing, there are many popular trends that gain attention every year. The tried and true methods never really go away.
Press releases are public statements and articles about companies that are made available to the public. In the time of social media advertising, search engine optimization, and viral content, press releases are making a huge comeback. In this article, we are going to discuss why press releases never went out of style and how you can use them to empower your marketing campaign.
Marketing, Public Relations – What Does it All Mean?
Marketing and Public Relations are often categorized as separate activities. However, modern iterations of these processes are becoming more and more blended. In today's digital world, public relations tactics are a valuable part of any marketing strategy, and few hold more weight than press releases.
Understanding Marketing
The marketing industry is one of outreach and attention. It is the niche that focuses on how to attract attention from potential customers using a variety of different techniques. Content marketing alone is valued at $76 billion.
Standard marketing practices have changed significantly throughout the years. For some business owners, it is putting out a fresh new sign. For others, it means placing ads on social media platforms. In the end, the goal of marketing teams is always the same: get in front of interested and qualified customers.
Understanding Public Relations and Press Release Services
Public relations focuses on outreach and attention, too, but it is more focused on the public image than content marketing strategies and tactics. PR market value is $97 billion, which shows exactly how much is being investing in the space.
Instead of just getting people excited about a product, public relations teams focus on managing and maintaining the proper image while interacting with the public. Marketing reaches out to get people excited. Public relations create an image of trust. It is designed to help the public see a brand in a positive way and increase its perceived credibility.
Can Marketing and Public Relations Be Combined?
Behind every modern business is a combination of marketing and public relations strategies. When used together, these two communication and outreach focuses can really help brands to connect with their customers. Combining these efforts is powerful, which is why more teams are utilizing press releases to better support their marketing strategies.
People often view marketing and public relations as different, but experts disagree. The lines are blurring, and most companies realize that focusing on both can lead to great outcomes. With marketing and public relations strategies, companies can capture the attention of an audience, then convince them that a brand is the right choice.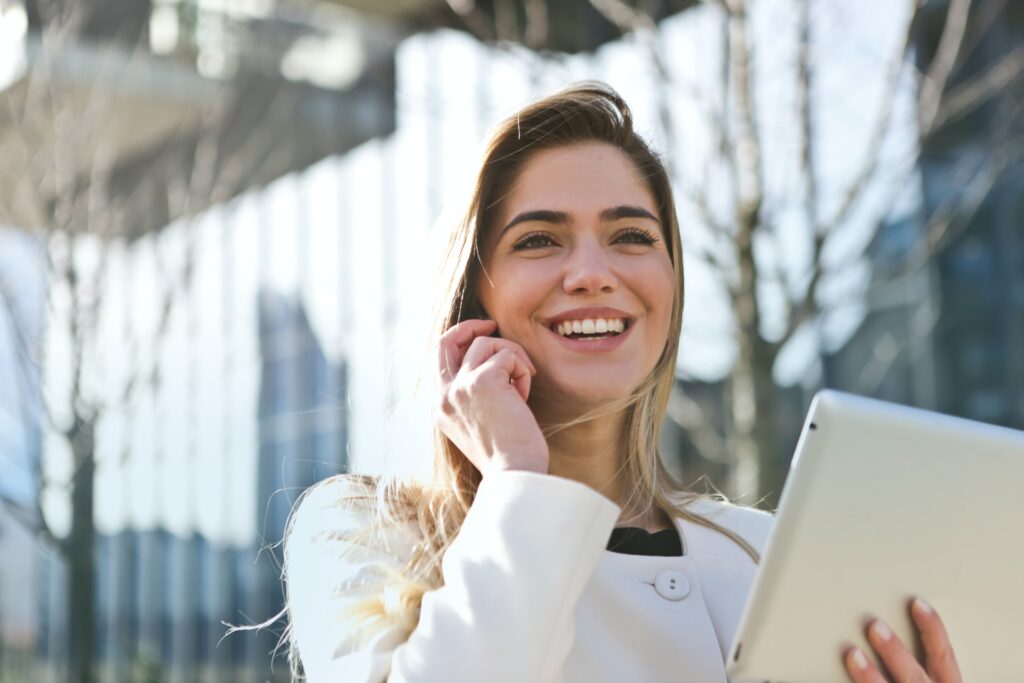 Using Press Releases for Marketing: What Does it Look Like?
Press releases have been considered purely a public relations specialty for so long that you might be surprised to learn that most savvy marketers use press releases in their strategies. While standard press releases are great and can offer many benefits, strategically using press releases as a part of your marketing efforts can offer even better results. Let's take an in-depth look at using press releases for digital marketing.
High-Quality Press Releases
As anyone who works in marketing or public relations will understand, your efforts are only as good as the quality of your content. To effectively use press releases for marketing purposes, they must be written with perfect grammar and spelling, powerful content, and effective written communication.
Press release copywriting is more than just stating facts or offering a brief announcement. These releases should be crafted in a way that supports your marketing goals. If a press release focuses on a product launch, it should share information that builds excitement while maintaining a neutral writing style. Learn more about press release examples.
Effective Press Release Distribution
Marketing is all about reach, and that is one focus that can absolutely be carried over into press releases. Many small companies settle for press releases being distributed on unknown channels with low traffic and visibility. When you consider the press release through a marketing lens, you know that distribution is key.
Press release distribution is how you can turn a press release into a vital component of a marketing strategy. When you distribute your press releases through well-known channels and publish content that is ripe for sharing, you can get your brand high quality attention.
To pull it off, work with effective press release distribution services with access to thousands of news sites. In some ways, it is similar to purchasing ad space on a social media platform. You are paying for instant visibility and credibility.
Combining Press Releases with Your Marketing Campaigns
If you want to gain the true benefits of combining press releases with your marketing efforts, align the tactics to support each other. Experts recommend a public relations budget that takes up 25% to 30% of your marketing budget.
As you plan your marketing campaign, ask yourself what opportunities there are for the press. Can you time a press release with your campaign to get even more awareness? Is there a press release you can share to entice the public for your new campaign?
Marketing efforts are often so focused on getting attention that we forget that press releases, when used correctly, can assure it. Using press releases as an active part of your marketing efforts can help you to generate more traffic than you would organically, within the same amount of time and effort.
Using Press Releases to Increase Results
You want marketing campaigns that go viral, but that doesn't mean you have to rely on timing and chance, at least not completely. With effectively planned press releases, you can increase the effectiveness of your campaign and improve your traffic and conversion results.
Press releases get more public attention, which is always good, but it isn't the only approach. Press releases can also be used to increase results by sharing them before a marketing campaign. When potential customers see your campaign, then search your brand online and see a lot of positive press coverage, the combined effects of credibility and visibility will be seen in site traffic, conversion rates, and revenue.
Sharing the Right Information at the Right Time
When it comes to marketing and public relations, timing is everything. As cheesy as it sounds, it really is true. The timing of your press releases will often influence how effective they are. Some of this is in your control, and some of it isn't. Focus on what you can control. Make your press releases an active part of your scheduled marketing plan, and consider the impact of timing each message correctly.
Why Marketers Are Choosing Press Releases
Professionals in marketing are always looking for the right techniques to help brands grow. To fully understand the real reason why you should add press releases to your marketing strategy, you will want to learn the benefits that press releases offer.
Higher Traffic
Only 15% of small to midsize businesses receive over 2500 unique visitors a month. Marketers live and breathe web traffic, and press releases shared through high-end distribution channels can generate significant traffic very quickly. This happens in two ways.
The first boost to traffic is immediate and comes with visitors reading the published press release content. If your content is distributed to millions of readers, there is a good chance that several of them will take some kind of follow-up action. This might mean visiting your website, sharing the article on social media, or visiting your website and making a purchase.
Press releases can also support traffic goals in a less direct way by boosting search engine optimization. When you share a link in a press release, you create a live backlink from a reputable source. This is great in the eyes of Google, which can help you increase your rank and get you more organic traffic. Some press release websites may only allow nofollow links, however, many will allow dofollow links which provide your site with the benefit of the link.
Brand Control
Marketing is about standing out, and press releases can offer a more refined and controlled approach to building your brand image. With press releases, you are sharing information with purpose; not just to drive attention, but also to further establish your brand in the public domain.
When most people see a marketing campaign that piques their interest, they will look up the brand and see what people say about it. It is important what your potential customers see when they search your brand online. Reputation is very important, online and offline.
With press releases that are distributed through major news publications, you can expect your press release to be in the major search engine's news feeds (Google, Bing, etc.). With every press release, you gain the ability to craft the image you want people to see when they search for your brand online.
Greater Chance of Distribution
It is very rare for marketing campaigns to go viral for small brands. Even when they do, they can fade away very quickly. Press releases, on the other hand, can offer you the chance to keep the public discourse alive.
A marketing campaign is only effective when it is live and running, in most cases. Press releases, however, tend to linger. Since press releases are commonly explored by journalists and members of the media, there is the possibility that your press release will turn into more content without you having to do anything. Press releases can grow, and the more high-quality press releases you have, the more likely you are to see a journalist write an article filled with all of your brand's newsworthy content. Be sure to have a media kit page on your site to help members of the press do their job efficiently.
Start Sharing Press Releases with Brander
Great marketing can take even the smallest brand and get it in front of millions of people, and that is pretty amazing, but it isn't your only option. A press release that is shared across major publications can get in front of millions of people with minimal effort. To enhance the chances of your next marketing campaign meeting and exceeding your goals, work with Brander for distribution across major platforms like ABC, CBS, NBC, and more household news networks.